Fashion
Girls Go Fashion Party
It's time for the fashion party and the girls have overslept, so help them fast! Find the party objects hidden in the room and dress up the girls as fast as possible.
Play Now >>
Fashion Designer New York
After your last success the top European designers were thrilled! [br]You were recommended to work in a design studio in New York. Select models, outfits, and be a New York fashion designer! As a novice fashion designer, you enter a famous fashion agency in New York City. Design your own fashion show with this season's hottest trends inspired by New York Fashion Week! After your big hit in Paris you must do it all again in New York.
Play Now >>
Magazine Styler
Design a fashion magazine, choose a background and the models, add text and stickers! Design six fun pages of your own magazine. Choose a background page, pick a frame, type of paper and personalize the magazine design. Print out the pages when done.
Play Now >>
Hairstyle
Hair Mania
Make each customer's hair as big as possible! Drag the right tools to the customer and follow the instructions to shake or spin your mouse. Become the stylist, this salon is going freakish 80's style!
Play Now >>
Magic Hairdos House
Welcome to the Magic Hairdos House, a glamorous place of hairstyle and fashion! The three cute girls have come to an new magic hairdo house. Pick a hair style, shampoo and cut their hair. Don't disappoint them. This is the most popular saloon in town.
Play Now >>
Make Up
Now And Then Elsa Makeup
Go through a makeup session with Elsa. Can you apply make up in modern vs classical style?
Play Now >>
So Sakura Movie Star
Let Emma, Charlie and Luna show you the Hollywood movie star styling tips. Begin with a facial, then make up and hairstyle the Hollywood style! Unlock trophies with dress up combinations and set your avatar.
Play Now >>
Manicure
Mary's Manicure
Polish and decorate your nails with mircobead or Gelish colors. Put on the base coat, and choose a color for each finger. Combine the colors and decorations, and finally add some stickers and jewelery to complete the manicure.
Play Now >>
Beauty Nails
Nothing says you're classy like a set of beautiful nails! With this beauty game, you'll become a true manicure and pedicure expert! You have the opportunity to make your hands look stunning, with a selection of over 30 different nails and nail ornaments, rings, bracelets and nail stickers! And of course, no makeover would be complete if it would just end at the hands, so you'll also have the opportunity to work on your mascara, eye shade color, skin tone, hair style, earrings and the shirt you wear!
Play Now >>
Shoes
High Heel Styler
Design the perfect high heels from the entire color spectrum. Pick a matching background, and add accessories to make these shoes look glamorous.
Play Now >>
Tessa's Winter Boots
Find fashion boots for Tessa and her friend Eva on their downtown shopping spree. After a fun day of shopping, Tessa and Eva would like to have a drink and show their new boots and winter wear.
Play Now >>
13
AQUA park in Oberhausen - Partyfotos, Events. - Virtual Nights
Acapulco Guerrero Mexico, Playas de Mexico
Brasile Passaporto comune Brasile 5x7 cm Requisiti Foto
City Internships Internships Abroad Internships in USA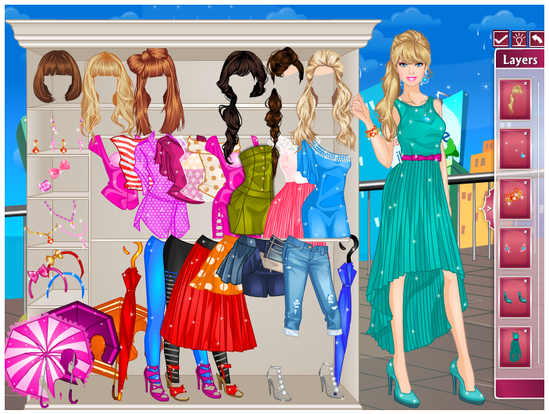 Club